Back to Art Summer Camp page for more details and prices.
Back to March Break Art Camp
Art camp (March 2013)

Art camp (March 2013)

Mini Exhibit with Judith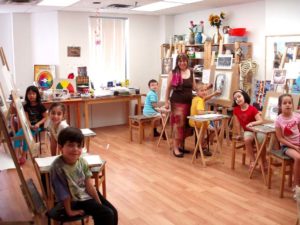 We are in our second session with Art camps at Art One Academy.  Our campers had a chance to try almost every media and have prepared many art pieces for the exhibition at the end of week 2.
At our art class Judith shares her own drawing of animals at Toronto Zoo. She likes to draw live and she often visits Toronto Zoo.  Our students are about to draw animals in charcoal.