Portfolio development is the course taken by those who wants to have art related career. There is a very wide range of career options available for people with a passion for art who would like to make it their profession. These options seem to be increasing every day with the advance of digital media and the changes that it has meant for the art world.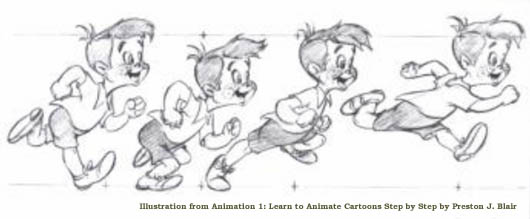 A career in an artistic field often requires further study at a university or art school. Admission into these institutions is usually dependent upon the student having a very good, well-developed portfolio. The portfolio must represent the student's skills and abilities, while also indicating to the viewer that they take their art seriously. Staff at Art One Academy are experienced in this process and can assist students in assembling a portfolio that will increase their chances of admission and future success.
A good portfolio opens up a huge world of career possibilities. Five of the most popular options are outlined below:
Fine artist. This is often the most desired career choice for people who have a passion for art. However, making a career as a fine artist can be a very difficult path – it requires a great deal of determination and persistence. It also requires huge amount of marketing and focusing on a style that is a commercial option.
That said, selling your own original artworks is an immensely satisfying experience and is the reason that a lot of people dedicate themselves to the artistic process. The most important thing to remember with this career option is that success is not guaranteed and it may take time to establish yourself as an artist.
Gallery curator / guide. This is a good career option for people with a passionate interest in the art world. It is also a good part time option for artists to consider while establishing themselves. Being a gallery curator or guide requires a deep understanding of the art world and an enthusiasm for sharing this with others. This can be a very fulfilling experience for art lovers.
Art teacher. Some people have a passion for teaching and sharing their skills, technique and interest in the art world with less experienced students. It is a wonderful experience to watch a student develop and to have an influence on their artistic success. Many artists find teaching a very satisfying experience and it is a great career option.
Computer game designer. Digital media has transformed the art world and introduced a huge range of electronic art forms. One of the biggest growing areas is computer game design and development and this is becoming a very popular career choice. It is often considered a more secure option as it involves working for big companies with significant financial rewards.
Animation Artist. Movie industry hugely relies nowadays on computer graphics and animation. In addition every movie needs an artist who can create story boards so actors and everyone involved can picture the movie through the artist's eyes. This is another exciting job with great pay and benefits.
There are many different career paths available for people with the passion and artistic skills such as architect, interior designer, fashion designer and so on. The risks, rewards and benefits of these options will vary depending on the job and the individual. However, it is generally agreed that a career based on an activity that you are passionate about is a very rewarding experience and this should not be overlooked.