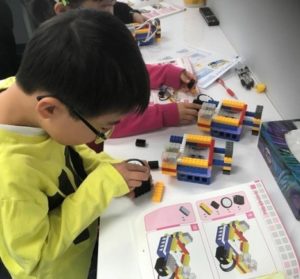 NEW!!! Art + Robotics Summer Camp
Half day in ART ONE ACADEMY (unit 202) + Half Day in Quantum Youth Lab (unit 212)
In Quantum Youth Lab, Kids will design, assemble and program their own Robots, and finish secret missions with their robot team. Supportive instructors and relaxed atmosphere will surely make this an unforgettable experience.
Early bird price till May 1st: $359 (tax incl) for full week (9am – 4pm).
For more information and register please visit our SUMMER CAMP page