Explore what you can do with "palette knife" at our master classes with Janna Finkel. Janna teaches Acrylic painting and Oil painting. However this class is designed for intermediate to advanced students and will be also an excellent addition for portfolio development students.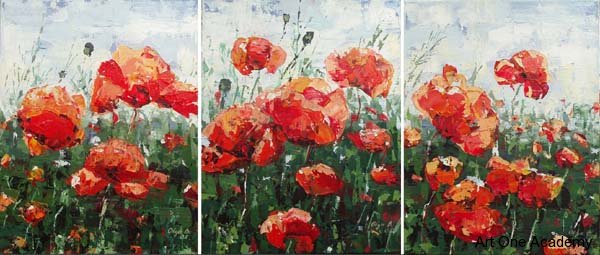 Painting with palette knife has been known since 1899 when Charles Hawthorne, an artist and teacher invented the palette knife painting while teaching his students to use broader strokes. Since then it gain huge popularity among many artists. Knife painting is the best way of learning to paint in a loose style when artist don't give attention to every detail but rather give the impression, especially if viewed from a distance.
At first it may seem difficult to learn painting with palette knife but with little practice and step by step guidance students will be amazed at what can be achieved. This is one of the most rewording techniques that produce absolutely eye-catching effects.
Visit our art program page for more details