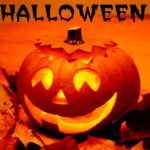 All students are invited to come to our Halloween Party. You can also bring a friend too!
When: Friday October 30 from 7pm  to 8pm
Please call us or submit a comment to this post to reserve your spot for the following workshops.
Art Combo Workshop
During this special workshop kids will be working on Halloween themed project and have fun using different art materials with the guidance from the experienced art instructors. You also will be introduced to our Art Combo Program.
Age 4 to 12
Halloween Workshop
In celebration of the creepiest time of the year, get ready for this amazing journey into a world of crazy creatures! From scary monsters to intergalactic aliens, this special workshop will have you drawing the most amazing original creatures you've ever created. An incredibly fun and creative lesson for all ages that serves as a sneak preview for material covered in greater depth through the Comics and Animation program.
Age 7 and up.
Here is the pictures and update from our Halloween Art classes