Join us for a free trial class and see for yourself how our art classes can expand your child's horizon.
Our amazing instructors are chosen for their experience in educating children and for their enthusiasm and ability to teach dynamic, engaging classes and a passion for art.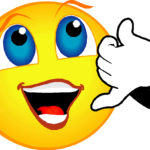 Call us or email us and we will contact you to schedule a free class for your child.
Telephone:  905-762-9393 (RH  South Leslie) or 905-237-9278 (RH North Bayview)
E-mail:  info@artoneacademy.com 
You are invited to browse our Spring Term Classes and register with the note "Free Trial Class".  We will not charge your credit card. It is never charged automatically.  We always have to review the registration first.