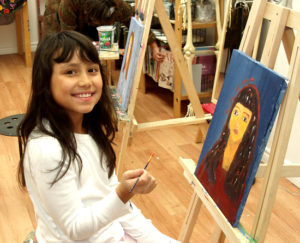 This was our one of most exciting projects – the study of Van Gogh through painting a self-portrait on canvas. We have put together a portrait gallery in the students' artworks section.
At our art class kids age 7 years old and up worked hard to produce so many beautiful pieces.  They also learned about life and work of great Dutch artist Vincent Van Gogh who has contributed hugely to the foundations of modern art.
He had created more than 2,000 artworks, consisting of around 900 paintings and 1,100 drawings and sketches. Van Gogh has known for numerous self portraits therefore we have based our art history project on painting a self portrait.
We have studied different styles of Van Gogh using vivid coloration and specific brush strokes – the unique and highly recognizable style that Van Gogh has developed.
In particular kids were interested to know that Van Gogh did not begin painting until his late twenties. Another fact that was remembered by many young students is that today Van Gogh's painting sell for millions of dollars each,  yet had sold only a few during his life.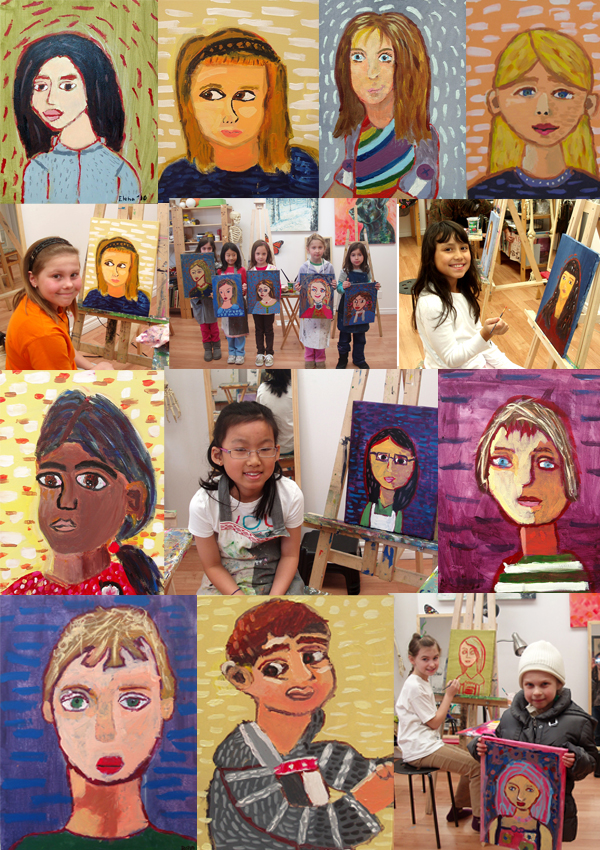 We invite you to our gallery to view our students artworks.