A Lifelong Art of Raising Children
Design by internationally renowned educator Kim John Payne, an author of Simplicity Parenting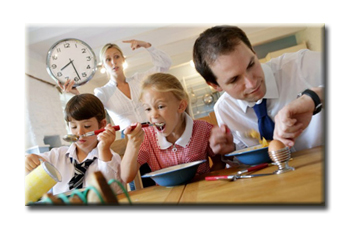 Do you find that with too much stuff, too many choices and too little time, your children lose focus and become anxious and overwhelmed?
Do you feel there's too much going on with various activities and screen time and as a result you struggle to connect as a family?
Do you wish to experience more of those precious and joyful moments with your children?
Do you want to have the most positive impact possible on your children to that they can grow to be empowered happy adults?
If your answer is yes, than Art One Academy and Genya Klaiman invite you to join our  life changing 7 session course where you will be given practical tools to raise calmer, happier, and more secure kids.
By participating in our New Vision Parenting  you will gain knowledge and skills to: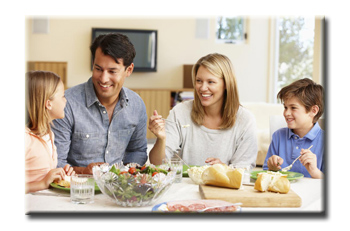 Gain clarity in your role as a parent;
Access your natural parenting abilities;
Stay more present with your children;
Respond rather than react in challenging situations;
Create daily rhythms so that days flow more smoothly;
Feel more calm and confident as a parent;
Identify your values to simplify your family's schedule thus enjoying more time and energy.
What are participants saying about the Simplicity Parenting Group?
"I had read the book previously, but the group interactions led to a much deeper personal understanding of the material."
"The exercises were very effective – My spouse and I were able to easily identify areas we could improve and make an achievable plan to create changes."
"Understand how less is actually more, how silence can speak volumes and how small steps lead to big changes"
"You will be amazed each week at what you can do."
"The friendship and connection with others in the group is empowering and inspiring."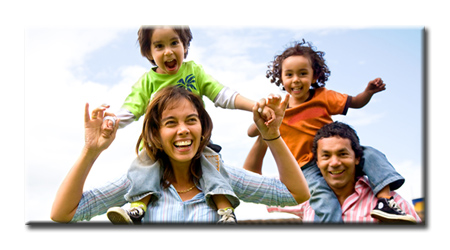 Duration: 7 weeks
Start date: Tuesday, November 1st, 2016
Time: 6:15pm to 8:15pm
Where: 9011 Leslie St. Unit 305, Richmond Hill, ON L4B 3B6
Regular Fees:
Adult $249 +HST.
Child $70 No HST ($10 per 2hr class)
What's included?
Simplicity Parenting Handbook
Specialized audio recordings
All art materials
Enjoy our complimentary tea or coffee
REGISTER EARLY AND SAVE:  up to 20% DISCOUNT
Early Bird: 10% off till September 30th
Additional 10% if you are bringing your friend or partner
Note: We have limited space – act fact to reserve your participation by submitting your deposit. We will apply all discounts if applicable and contact you to collect the balance
This is the time when you really get inspired by new information and ideas, create a bulletproof blueprint for your family while your children  have an amazing art class that is build around similar topics to create synergy and understanding within one family.
Sneak pick in our rooms…
Parents

Streamline your home environment
Establish rhythms and rituals
Understanding what a soul fever is
Schedule a break in the schedule
Scale back on media and parental involvement.

Children

Design your dream room, perspective drawing
Create your calendar
Use colours to express emotions (colour therapy for kids)
Limited palette painting. Learning the concept of less is more.  
OUR FACILITATORS: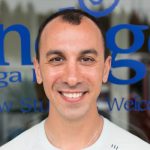 My name is Genya Klaiman. I'm a full time yoga teacher and father of three children. As a parent, I was noticing that my children were losing focus and becoming anxious and overwhelmed.There seemed to be too many choices for them and clearly the screen time was way too much.It was a struggle to connect with them and I truly wished to experience more joyful moments with my children.
I looked for answers in many books but most were primarily about how to influence my children. Then I read the Simplicity Parenting book and took Kim's Simplicity Parenting Family Life Coach Training.
The simple revolution happened for me when I understood that I needed to change first. I learned and applied simple and effective teachings to myself and my children!
Now I'm a much calmer and connected parent than I used to be.
I want to share what I've learned with you during this 7-week transformative workshop. I believe that my children deserve the best version of me as a parent and so do yours!

In addition to being an Art Instructor with Art One Academy, Caroline Ruivo, holds a Bachelor of Arts Degree in Psychology from York University with a specialization in Child Development.
During those 7 weeks she will implement her knowledge to guide each lesson by asking the children to visually express themselves in a creative manner where parents might even find themselves surprised at the results! This is a fantastic way to simplify your home environment and remind your children to openly communicate their true feelings with you instead of keeping them bottled up.
Our hope is that we will create a stronger bond between you and your children as you both find the time to pause, reflect and create in an open and safe environment.
REGISTER EARLY AND SAVE:  up to 20% DISCOUNT
Early Bird: 10% off till September 30th
Additional 10% if you are bringing your friend or partner
Note: We have limited space – act fact to reserve your participation by submitting your deposit. We will apply all discounts if applicable and contact you to collect the balance