Art One Academy and Peter Dennis invite you to join our next Art and Learn Event.
Spirituality: Understanding It and Pursuing It
This is the time when you really get inspired by new information and ideas, socialize, enjoy our complimentary tea or coffee, and most importantly, have a fun night while your children  have an amazing art class and take home beautiful artworks. Don't forget to bring your friend, spouse or significant other.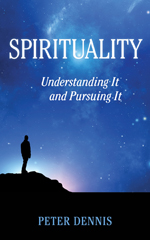 Presentation highlights: Blending Physics with Metaphysics, this talk explains what Spirituality is. It describes the Creator's purpose and answers many of life's bigger questions, such as: Who are we? Why are we here? What is our purpose? This talk provides some ways of tracking our Spirituality, it provides insights into what is blocking our progress and it describes numerous ways for accelerating our advancement towards Spirituality.
 Presenter: Peter Dennis
About Peter: Peter Dennis, B. Comm., B. Ed., M.B.A. is a Past President of the Richmond Hill Chamber of Commerce, The Human Resources Professionals Association of Windsor and District, and The Ontario Chapter of The International Graphoanalysis Society. Peter is a Certified Consulting Hypnotist, a Meditation Teacher a Nordic Pole Walking Instructor and a personal coach. He has been a Human Resources executive with major business organizations, and as a university lecturer and college professor, he has taught HR Management, Emotional Intelligence, Metaphysics, Handwriting Analysis and Self-reliance. Peter continues to write, give talks and work with individuals.
Book your tickets in advance and save!
Where: Art One Academy Bayview Location
Address: 10830 Bayview Ave., Unit 202. Richmond Hill, ON L4S 1M1
When:  Wednesday, March 23, 2016 from 6:30pm to 8pm 
Fees:
$15 per Adult (Presentation)
---
$10 per child (Art Class)