January 2nd, 2018 to January 5th, 2018
We open our doors to young artist right after Winter Holidays to spend with us 4 days to participate in our fun packed winter camp program.
From watercolour, to collage and mixed media sculpture, we'll combine traditional styles with thinking outside the box to express everything we love about nature!
Participants start the day with an exploration of a specific discipline, ranging from drawing and sketching to sculpture and painting. After lunch, campers enjoy a mix of hands-on projects or print making. Campers will stay active during our Yoga and Creative Movements Programs.
Experienced art instructors, exciting art projects, complementary snacks and a fun atmosphere will surely make this an unforgettable experience! .
Space is limited.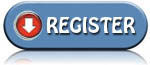 Richmond Hill North (Bayview) Location
If extended hours (8am to 9am or 4pm to 6pm) required please indicate this in the "Comments" of online registration form.
2 healthy snacks provided with FULL DAY CAMP.
1 healthy snack provided with HALF DAY CAMP.
For FLEX DAYS ONLY please indicate the days you would like to attend our Winter camp in the "Comments" of online registration form.

Extended hours: extra $10 per day. (Leave us a note in your registration form if you need the same)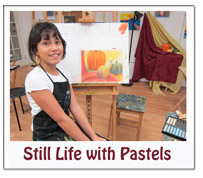 Age
Junior Group: 4-7 year old
Senior group: 8-12 years old
Time Options
Full Day: 9am -4pm
Half Day AM: 9am-12pm
Half Day PM: 1pm-4pm
Extended Hours: 8am-9am and/or 4pm to 6pm
Things to remember:Bring your own lunch. However snacks and drinks are complimentary.
All materials are included.