Plan to spend your PA days at our art studio. Our PA Day camp programs correspond with the York Region District School Board schedule and are offered from 9 a.m. to 4 p.m. with the option of morning and afternoon extended care as well.
Students will enjoy working with different types of materials under guidance of professional artists.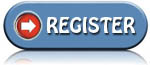 Full Day Camp: 9am to 4pm: $65
Half Day Morning (AM) 9am to 12pm or Afternoon (PM) 1pm to 4pm: $40
Extended Hours: 8am to 9am & 4pm-6pm: $10As with all our PA Days camp programs we provide two healthy snacks per day. Please bring your own lunch.
For York Region the Professional Activity Days for the 2016-2017 school year be as follows:
P.A. Day on Monday, September 25, 2017

P.A. Day on Friday, October 20, 2017

P.A. Day on Friday, November 24, 2017

P.A. Day on Friday, January 19, 2018

P.A. Day on Friday, February 2, 2018

P.A. Day on Monday, June 4, 2018

P.A. Day on Friday, June 29, 2018