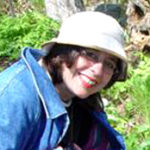 Acrylic program for adults and teens with Judith A. Jewer
This 10 weeks program will walk you through the basics skills you need to master in order to paint with acrylics. Learn about the equipment you will be using, qualities of acrylic paints, paint application techniques, mixing colors and how to create gradients.
Learn to paint simple geometric forms, and then create a painting by following step-by-step instructions, and finally learn how to plan and execute your own original acrylic paintings.

When: January 6 – March 14
Time: Sunday 1.30 pm – 3.30 pm
Instructor: Judith A Jewel
Class Duration: 2 hours
Course Fee: $390 (Fee per hour: $19.5)
Course Discription:
Week One:
– Introductions
– Media Exploration (9 paint application techniques)
Week Two:
– Value Scale
– Gradations
– How  to make corrections
– Paint a sphere in black/white (review 6 qualities of light.)
Week Three:
– Color Theory
– Applied Color Theory (effective method to mix any color you see)
– Paint an orange using 2 complementary colors
Week Four & Five:  Step-by-Step Simple Landscape Painting
– Thumbnailing & Composition
– Review Gradations
– Scrambling
– Working in Layers
– Atmospheric Perspective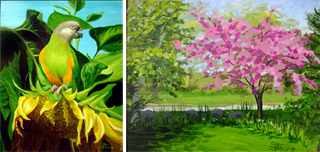 Week Six & Seven:
– Step-by-Step Painting Project # 1 (choose your favorite theme)
Week Eight, Nine & Ten:
– Step-by-Step Painting Project # 2 (choose your favorite theme)
More ART COURSES