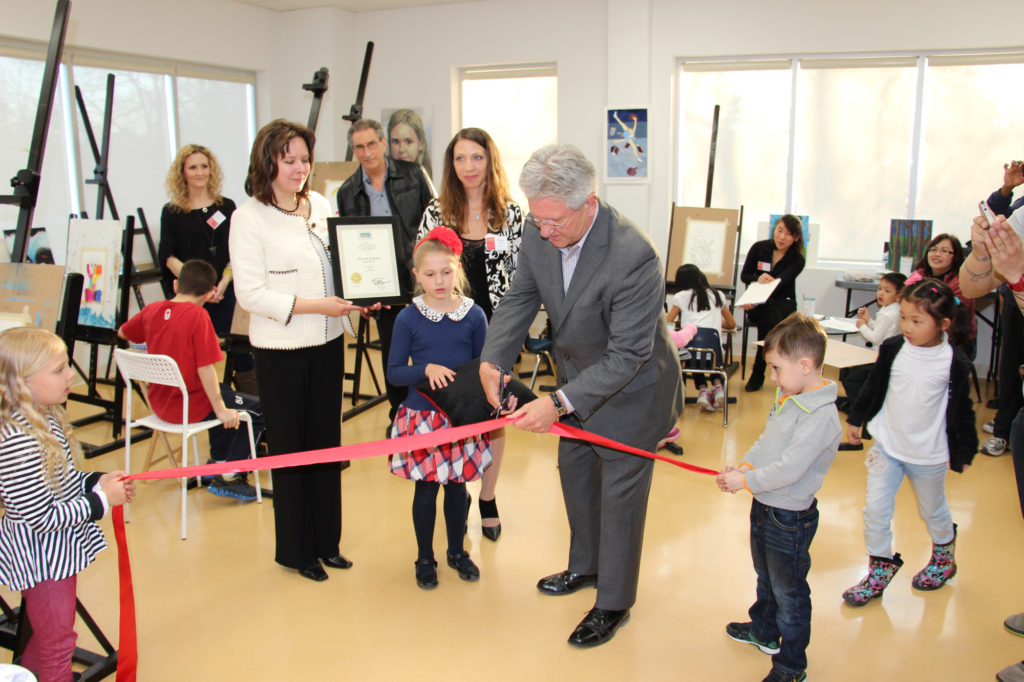 We would like to thank all of you who joined us last night for our successful Grand Opening Ceremony at our Richmond Hill North location (Bayview Ave & Elgin Mills Rd). Our ribbon cutting ceremony was lead by Mayor Dave Barrow, who kindly has accepted our invitation and declared our official opening of Art One Academy to the general public.
Members of the  media were invited to photograph and show the event with flashing lights and engaging questions. We are looking forward to see Art One Academy broadcast by our local television. Children of the Richmond Hill community had a blast creating acrylic and watercolor paintings as well engaging in our Super Hero Workshop taught by our amazing instructors.
We hope you enjoyed our raffle of three Grand Prize Winners and relished in the delicious cake and refreshments we provided for our guests. We, at Art One Academy, are excited to further art education to the community and help our young artists build confidence through the process of creating art!