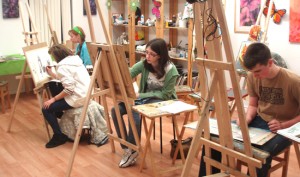 Message: Hi Tatyana
I should have let you know earlier that Oliver was accepted to NSCAD.
I would like to thank you and your great instructors for helping
Oliver develop his portfolio!
———–
We're wishing Oliver all the best and looking forward to see his new artworks. Oliver has attended Alan Rutherford's class at Art One Academy.