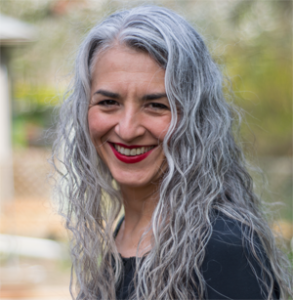 Ruth del Fresno-Guillem was born and raised in Spain, she moved to Canada in 2012. She earned a Ph.D. in Science and Restoration of Historic and Artistic Heritage, a BA+MA degree in Fine Arts and in History of Art and she also has a MA in education (University Autonoma of Bellaterra, University of Barcelona and University Polytechnic of Valencia). She is a consultant in contemporary art conservation directly with emerging artists, educators, private collectors, and town's collections, creating awareness around preservation.
She is an artist herself that likes to embrace the creative process and accept all kind of materials and disciplines. Since the 90's she has been producing art based on feelings and life experience.
She has been involved in different community art projects as murals in schools or public art activities she also loves teaching. Teaching as a way to conduct and share the creative mind of her students, encouraging them to think out of the comfort zone. She believes in sharing, learning, and respect as an important way to approach art and life.