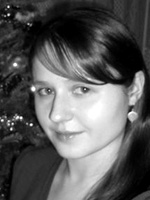 From a young age I have always enjoyed making art. At first, it was the joy of working with materials, learning new skills, and making things look recognizable. When I got older, the pleasure from art was the joy of self-knowledge, of making sense of things, exploring ideas and feelings – with concept and process more directly linked. I realized that for me, art was about creating meaning. Art became the process of understanding the world, sharing that understanding with others, and ultimately finding truths about our shared human experience. That is why for me, teaching was a logical choice.
As an art instructor, in addition to sharing my passion for art, I am constantly learning from my students, and feel fortunate to have had so many teachers throughout my career.  In my experience working with children and adults, I have learned that the natural joy of play in art-making brings out a child-like sense of discovery in people. While there is always an uncertainty in making art, the challenges are at the heart of the creative process and the experience of overcoming them is always gratifying in the end.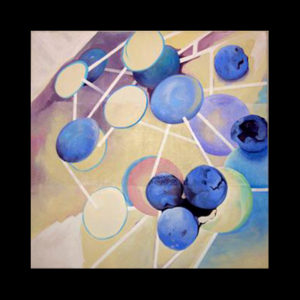 My art influences are many, from Fauvism, Minimalism, and Colour Field to Neo-Expressionism and Conceptual Art. In my most recent works, I mainly use acrylic paint and the subject of my paintings is often still life with both natural and man-made objects, with the images expanded to give them an absurdly grandiose presence. Using a limited colour palette and a limited value range, I try to reference some of my favourite natural elements, such as air and water and their associated phenomena such as sky, ice and snow. In constructing my compositions, I enjoy creating the sense that my objects are suspended in time and space, in-between a still life and a landscape. I rely on my intuition to pick the subjects of the paintings. I gravitate towards images that stir up my childhood memories of unbridled curiosity and awe with the natural world – the same feelings that are still evoked in me through making and discussing art, for which I am grateful.
Ann is a graduate of York University with a Bachelor of Fine Arts (Visual Arts) and a Bachelor of Education.
Currently Ann is teaching Art Combo 2 programs at Art One Academy.